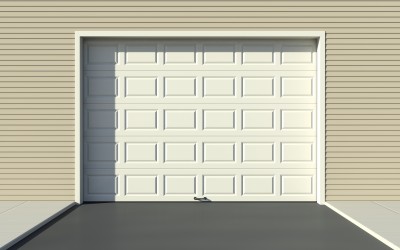 When the home owners of Klamath Falls need help with the installation, repair or maintenance of their garage doors, they turn toward the experts at American Industrial Door more than anyone else in the industry. This is clearly because the technicians at American Industrial Door are highly trained and education, are equipped with the proper tools to work safely and quickly and they consider excellent customer service to be just as important as the quality craftsmanship that they perform with each and every job. American Industrial Door of Klamath Falls has been installing garage doors for Southern Oregon for over 25 years and as soon as you call, you will understand why.
We understand that many Klamath Falls home owners are handy enough to do many of their own home improvements. However, your garage door is the largest moving object in your entire home and therefore could lead to serious injury to yourself or damage to your home if not done correctly. Having your garage door installed incorrectly could also leave your home open to the possibility of intruders. Along with the safety aspects, it takes the average home owner several days to install a garage door, while it takes the experienced technicians at American Industrial Door just a few short hours to complete the job. Once we haul your old door away, you can relax and know that the job is completely done, correctly and safely. While we know that you are more than capable to handle smaller home improvement tasks, it is better to leave a job such as this to the professionals so that your home and family remain safe.
Choosing the right garage door for your home can lead to an increase in value, a heightened security and even lower energy bills. Choosing the right garage door can even make your home look lovelier than you had ever imagined. When we come to your home to offer you a free estimate, we will explain all your options of doors to you until you feel comfortable you have made the right choice for your Klamath Falls home. The main two choices of doors are steel and wood. While many homes opt for wood, they tend to be higher maintenance than steel doors, mostly because they will need to be painted initially and then as time goes by and the elements fade and chip the paint. Steel doors not only are lower maintenance, but also come with a longer life span, longer warranty and because they are insulated, will save you money on your utility bills. When you decide to work with American Industrial Door of Klamath Falls, we will make sure you know everything you every wanted to know before making this important home owner decision.
RESIDENTIAL BRANDS AND SUPPLIERS
Wayne Dalton – www.wayne-dalton.com
Northwest Door – www.nwdusa.com
Clopay – www.clopaydoor.com
Amarr/Entrematic – www.amarr.com
Martin Door – www.martindoor.com
Raynor – www.raynor.com
LiftMaster Openers – www.liftmaster.com
Genie Openers – www.geniecompany.com
Linear Openers –www.linearproaccess.com